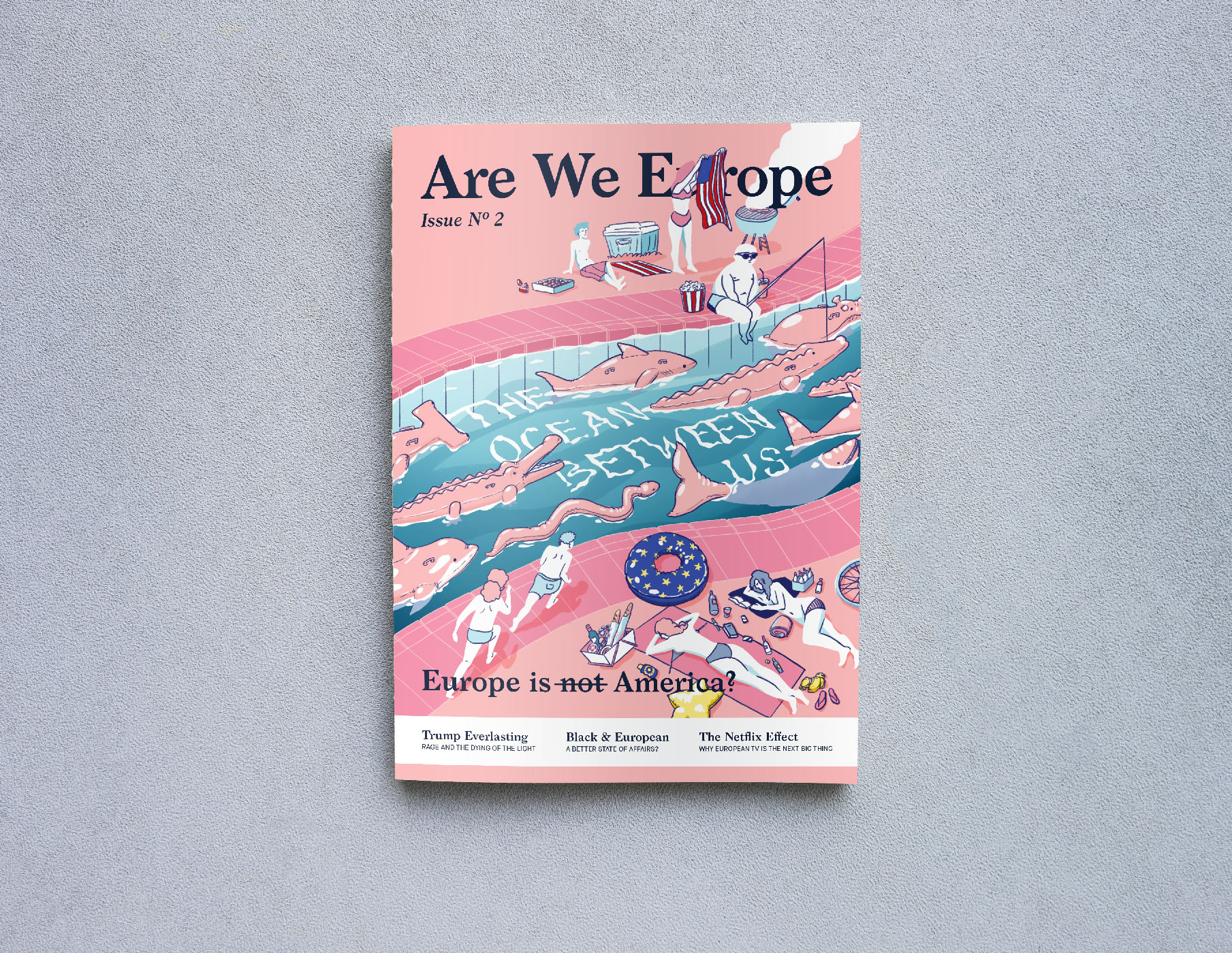 The Ocean Between Us
76 pages of illustrated
long-reads.
Get your hands on a print version of The Ocean Between Us. Our new issue on transatlanticism dives into the social, historical and cultural forces shaping the relationship between Europe and the US. From an increasingly Europeanized Netflix, to the bi-coastal intermingling of hip-hop culture, to black European identity, here's how Europe and the United States remain incredibly entwined—even if those threads are beginning to fray.